TROY: "THE CITY OF TOMORROW...TODAY"
The first land was purchased in Troy in 1819, with the first settlement, known as Troy Corners, was originated when Johnson Niles bought 160 acres of land in 1821. In 1827 Troy was organized as a township and in 1955 it was incorporated as a city, incorporating just over 33 square miles.
Troy has blossomed into one of the most prosperous cities in Michigan, second only to Detroit in terms of home to numerous headquarters of automotive and financial corporations. The city has a population of just under 81,000, making it the 12th largest in the state of Michigan. As Troy has continued to grow, it has been acclaimed as one of the safest cities in the country, coming in at #5 in 2006, and first in the state of Michigan.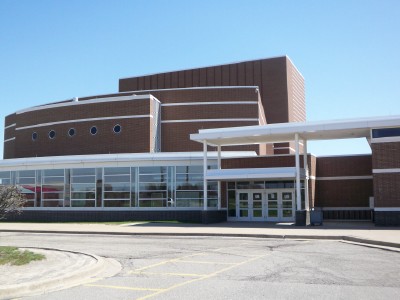 | | |
| --- | --- |
| | The city is home to a renowned educational system, as the home of six national blue ribbon schools and thirteen State Exemplary Schools. The two high schools have been named among the 100 Most Outstanding High Schools in the United States by U.S. News and World Report. The high schools are two of the five high schools in Michigan awarded to have exemplary athletic programs. More than 95% of the Troy School District graduates go onto higher education and is one of the top feeder schools of Michigan and Michigan State University. Troy is home to Walsh College, along with branches of University of Phoenix, Central Michigan University, Spring Arbor University, and ITT Technical Institute. |
Troy is home to many desirable amenities, including Oakland and Somerset Malls. Somerset is among the finest malls in America, offering over 180 stores of upscale shopping. Troy has large Aquatic Center perfect for families, with a walk-in main pool, tube slides, beach volleyball courts, and a kiddie pool. Troy also is the location of Sanctuary Lake and Sylvan Glen Golf Courses. The Stage Nature Center is a 100 acre natural sanctuary that makes for a great experience for young and old to enjoy the outdoors. The Troy Museum chronicles Troy's proud history with historical buildings and exhibits. Every September Troy has it's Troy Daze Festival, attracting nearly 100,000 people to celebrate the community.
Troy's athletics are some of the tops in the state, with a wide Parks and Recreation program with 12,500 people participating in it annually. This great community emphasis on fitness prompted Sports Illustrated to name Troy Michigan's Sportstown in 2003 for having the best sports community programs in the state. Last year alone the Troy School District had 22 All State Athletes. The Troy Sports Center has indoor soccer and hockey facilities, and is the practice home of the Detroit Red Wings.
Troy's location in the prosperous Oakland County puts it within minutes of Downtown Birmingham's shopping, the Woodward Dream Cruise, Royal Oak's Arts Beats and Eats Festival, and the Palace of Auburn Hills, home to the Detroit Pistons and national touring musicians.
Troy is an ideal place to raise a family with a top notch school district, first-rate family amenities, and a strong sense of community through its athletic programs. Troy's numerous businesses offer countless places to work within a few minutes from home. And Troy's malls offer the variety and quality of shopping of a big city in a comfortable community setting. Troy offers a little bit of something for everyone.